Illinois Police Officer Drives Man to Job Interview After Pulling Him Over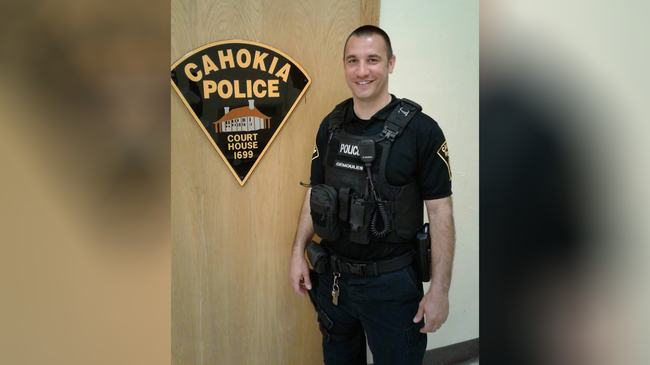 A Cahokia, Illinois police officer is being praised for his compassion and duty to the community after giving a man a ride to his job interview after he pulled him over.
Cahokia High School Resource Officer Roger Gemoules was out patrolling the streets this week when he spotted 22-year-old Ka'Shawn Baldwin driving with expired plates. After Gemoules pulled Baldwin over, the officer learned the 22-year-old was also driving with an expired license. Baldwin explained that he was on his way to a job interview and didn't have any other way of getting there.
So, instead of giving him a ticket, Gemoules gave him a ride to the interview, where Baldwin got the job.
Baldwin further explained the story on Facebook writing, "He wouldn't let me drive away cause my L's suspended so the police gave me a ride to my interview  & I got it!"
In a now-viral Facebook post by Francella Jackson, the assistant to Cahokia Mayor Curtis McCall Jr., Gemoules was praised for his compassion and being a great example for community-oriented policing.
"Cahokia police officer Roger Gemoules pulled a vehicle over yesterday that had expired plates. The occupant of the car also did not have a valid driver's license, etc. He told Officer Gemoules that he had a job interview and didn't have any way of getting there and that's why he was driving illegally. Instead of issuing him a ticket, Officer Gemoules took him to his interview AND HE GOT THE JOB! On behalf of Mayor Curtis McCall Jr., I would like to thank Officer Gemoules for showing compassion and being a great example of how community oriented policing actually works."